Block Engineering's Quantum Cascade Laser and FTIR products are used in a variety of industries and applications – including security and safety, and research fields.
Please click on one of the following to explore our mid-IR products:
Security and Safety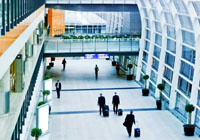 Block has been a leader in infrared chemical detection for security and safety since 1955. Our QCL laser-based system can detect chemical threats in the parts-per-billion range from distances of 500 meters. We also offer a portable FTIR system for government customers. Explore our security and safety products.
Research and OEM Lasers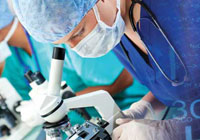 For research and academic customers conducting mid-IR laser experiments, we offer the widest tunable gap-free laser available in the marketplace. We also work closely with OEM customers to provide miniature QCL lasers to integrate into their own instruments and systems. Explore our research and OEM laser products.